Food Services Director
Luis Fernandez
lfernandez@duanesburg.org
(518) 895-3000 ext. 228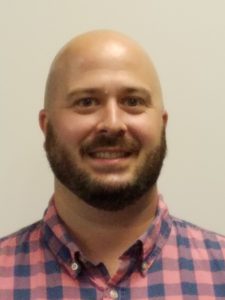 Mr. Luis Fernandez with Capital Region BOCES Shared Food Services joined DCS as the district's new Food Services Director in August, 2022. 
Ms. Jennifer Radigan is the district's Food Services Coordinator at BOCES. She can be reached (518) 464-5106 or by email at jennifer.radigan@neric.org. 
Meal Prices 2023-24 School Year
For the 2023-24 school year, school meal prices will be:
Student Breakfast: $2.00

Student Lunch: $3.25

Student Milk: $0.50

Adult Breakfast: $2.93

Adult Lunch: $5.42

Menus on Linq Connect
All Families Should Complete a FRP Meal Application
Families may qualify for FREE or reduced-price meals. ALL families are strongly encouraged to fill out an application to see if they qualify for free or reduced-price meals – even if you think you don't you are a candidate. There are important family benefits for those who qualify.
You only need to fill out one application for each household, but you do need to fill out a new form each year.
ONLINE APPLICATION:  2023-24 Free and Reduced Price Meal applications can be filled out online on the Linq Connect portal.
PAPER APPLICATION: If you would prefer to fill out a paper version, you can access the 2023-24 DCS FRP meal application here.
In addition to free or reduced meal prices, there are additional benefits for families that qualify:
Free or reduced-cost

AP, SAT, ACT exam fees

Free or reduced-cost

college application fees

Free or reduced costs for

college courses taken in high school

Discounted

home internet service from Spectrum (Click here for details) 
For questions regarding applications, please contact Jennifer Radigan, BOCES Shared Food Services Specialist, jennifer.radigan@neric.org, (518) 464-5106.
LINQ Connect
The Duanesburg Central School District uses LINQ Connect.
LINQ Connect allows you to set up one-time or recurring payments for your student's meal. You can also view previous transactions, set spending limits, transfer funds between students, set low-balance notifications, and more. It's an easy way to manage meal payments without the hassle of sending cash. 
If you have any difficulties accessing your LINQ account, please contact LINQ support at support@linqconnect.com. 
Download and log in to the "LINQ Connect" app – available on Google Play or in the Apple Store – or visit their website to get your account started.
Breakfast
Breakfast is available to all students in every building.
In order to meet USDA requirements, school breakfasts must contain no more than 30% of calories from fat, and less then 10% from saturated fat. In addition, breakfast must provide one fourth of the Recommended Dietary Allowances for protein, calcium, iron, Vitamin A, Vitamin C and calories.
Research shows that children who eat breakfast:
are less likely to be overweight
show improvement on math, reading and standardized test scores
establish healthier habits for later in life
have fewer absences and incidences of tardiness
are more likely to behave better in school
consume more calcium, fiber, foliate and protein
District's Food Services Policies
All Board of Education policies can be found on Board Docs.
Here is a direct link to the district's Wellness Policy (policy #5661)
Here is a direct link to the district's policy on Meal Charging and Prohibition Against Meal Shaming (policy #5660)
Allergies
Students who bring a lunch from home are asked to keep peanut and tree nut products to a minimum out of consideration from students who may have allergies to these products. Students who bring peanut or tree nut products are asked to:
refrain from sharing food with other students
refrain from eating on the bus or outside of the cafeteria
keep hands to himself or herself while eating
wash up after eating
Federal Guidelines & Programs
Duanesburg's Food Service follows school meal guidelines established by the federal government through its Healthy, Hunger-Free Kids Act. The district also participates in "Choose Sensibly"—a national program endorsed by the School Nutrition Association.
The program helps educate students about health and nutrition, so that they are able to make informed decisions regarding the foods they eat. The goal behind the program is to offer several snack options that meet the Choose Sensibly nutritional profile—along with a few that do not—to provide students an opportunity to "choose sensibly."
In accordance with federal civil rights law and U.S. Department of Agriculture (USDA) civil rights regulations and policies, this institution is prohibited from discriminating on the basis of race, color, national origin, sex (including gender identity and sexual orientation), disability, age, or reprisal or retaliation for prior civil rights activity.
Program information may be made available in languages other than English. Persons with disabilities who require alternative means of communication to obtain program information (e.g., Braille, large print, audiotape, American Sign Language), should contact the responsible state or local agency that administers the program or USDA's TARGET Center at (202) 720-2600 (voice and TTY) or contact USDA through the Federal Relay Service at (800) 877-8339.
To file a program discrimination complaint, a Complainant should complete a Form AD-3027, USDA Program Discrimination Complaint Form which can be obtained online at:  https://www.usda.gov/sites/default/files/documents/USDA-OASCR P-Complaint-Form-0508-0002-508-11-28-17Fax2Mail.pdf(link is external), from any USDA office, by calling (866) 632-9992, or by writing a letter addressed to USDA. The letter must contain the complainant's name, address, telephone number, and a written description of the alleged discriminatory action in sufficient detail to inform the Assistant Secretary for Civil Rights (ASCR) about the nature and date of an alleged civil rights violation. The completed AD-3027 form or letter must be submitted to USDA by:
mail:
U.S. Department of Agriculture
Office of the Assistant Secretary for Civil Rights
1400 Independence Avenue, SW
Washington, D.C. 20250-9410; or
fax:
(833) 256-1665 or (202) 690-7442; or
This institution is an equal opportunity provider.
Summer Food Service Program
To locate a site in your community, or for further information please contact the NYS Growing up Healthy Hotline toll free @ 1-800-522-5006 or
http://portal.nysed.gov/portal/page/pref/CNKC
.  The program is for students ages 18 years and younger.
This institution is an equal opportunity provider and employer.