Members of the Duanesburg community will go to the polls on Tuesday, May 17 to consider the district's proposed budget for the 2022-23 school year. Also on the ballot, voters will elect two candidates to serve on the board of education for three-year terms beginning July 1.
The seats are currently held by Deborah F. Grier and Dianne Grant, whose terms expire June 30. 
Community members can learn more about each candidate at the PTA's Meet the Candidates Night at 7 p.m. on Thursday, May 12 in Joe Bena Hall at the Duanesburg Junior Senior High School. 
Polls will be open to voters from 1-9 p.m. on Tuesday, May 17 in the Elementary School lobby.
The district received five candidate petitions for two open seats. Candidates include (in alphabetic order):
DIANNE GRANT

Duanesburg, NY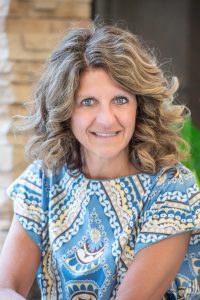 Children: Two children, one of whom is a 10th grade student and the other is a first year student at the College of Saint Rose.
Education: Draper/Mohonasen; SUNY Empire State 
Current Employment: Animal Health Sales
Community Service: Duanesburg Volunteer Ambulance Corp (DVAC); Town Board Council Member (3 months); Town Zoning Board (4 years); Duanesburg Sports Booster Club (8 years); currently a board member for Duanesburg Central School District (2 years, 10 months).
Offices Held: Served over six years as the VP, President for DVAC and the last three years as Board Chair.
Other Information: I love the community I live in and want to help make it the best place to raise a family, open a business or whatever your dream is for your future.
I am a candidate for the Duanesburg BOE because: I want our kids to have the best education and school experience possible. My goal is to help create a healthy school district for our children. I love the feeling of community that we have in Duanesburg. My hope is to keep that feeling and help all our children have a safe and positive school experience.
SARAH GWIAZDOWSKI
Delanson, NY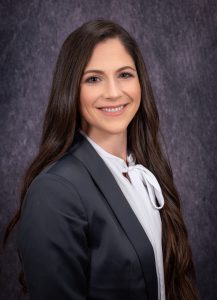 Children: Three children, one in 1st grade and one in pre-K.  
Education: Duanesburg High School; University at Albany.  
Current Employment: Century 21, self employed contractor.  
Community Service: Pre-k teacher at Liberty Church (2 ½ years).  
Other Information: Former NYS Office of General Services contract manager; Responsible for managing state contracts and interpreting NYS contract policies and requirements; Five years experience in coordinating and planning the logistics for quarterly NYS Procurement Council meetings; Well-versed in NYS open meetings law.
I am a candidate for the Duanesburg BOE because: 31-year resident of the Duanesburg community; Mother of three children in the Duanesburg School District; Committed to communication between DCS parents and school leaders; Good listener and value all opinions and concerns from parents, students, teachers and community members; Passionate about protecting DCS students and their education; Experienced in NYS policies and contract operations; Devoted to transparency; oppose politics in school policies, decision making and budget.
ANDREW HUTH
Duanesburg, NY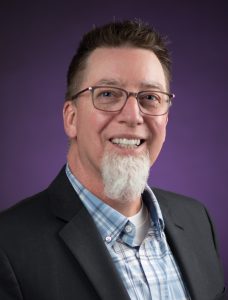 Children: Twin children in 1st grade.
Education: Clayton A. Bouton High School in Voorheesville; SUNY Cobleskill, SUNY College at Buffalo, SUNY Albany.
Current Employment: Retired career and technology teacher at HFM BOCES CTE; owner of Studio 180 Photography.
Community Service: My previous years of volunteer services were all devoted to my former students and school. I was a part of the National Technical Honor Society (NTHS) nomination team, yearbook advisor, and a member of the adopt-a-highway, and child study team.
Other Information: I am a U.S. Navy veteran (1984-1988). I began teaching in 1993 and retired in 2022. I've had the pleasure to have taught in every grade level (K-12), and as a push-in art teacher for special education classes and as an adjunct professor at FMCC. I'm most proud of my years developing and maintaining a rigorous program at HFM Career & Tech.
I am a candidate for the Duanesburg BOE because: As a community member, I watch our district continuously maintain a flexible and responsive approach to district/community needs. We live in an outstanding district and I realize that I want to support the shared vision of our educational plan. With effective policies, every child has the opportunity to reach their full potential. My years in the classroom may offer insight of the impact of these policies.
JULIE LINDH
Delanson, NY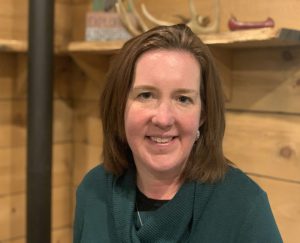 Children: Two children 6th and 8th grade.
Education: Schalmont High School (1994); Bachelor of Social Work, Roberts Wesleyan (1998); Master of Social Work, University at Albany (1999).
Current Employment: Professor at Fulton-Montgomery Community College; Clinical supervisor at Northern Rivers; Substitute teacher for the Duanesburg Central School District.
Community Service: HFM Prevention Council Board of Directors (since Jan. '20); Princetown Evangelical Presbyterian Church (PEPC); Duanesburg Community PTA (since 2021).
Offices Held: PEPC worship team member, leader of middle school group and chairperson of Pastoral Search Committee.
Other Information: I have been a substitute teacher at Duanesburg when my schedule allows, to help during challenges due to staff issues with COVID.
I am a candidate for the Duanesburg BOE because: I believe I have the skills and knowledge necessary to make a valuable contribution by serving on the BOE. I am a dedicated and compassionate leader in our community. If I am elected I will listen to members of the community with a focus on building consensus and with a drive to bring cohesiveness.
AVIS A. SANCHEZ
Duanesburg, NY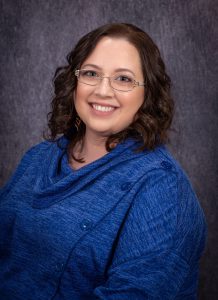 Children: Two children in 6th and 10th grades.
Education: Schenectady Christian School; 62 ½ credits at Excelsior. 
Current Employment: HR Specialist
Community Service: Highland soccer coach (2 seasons); Capital City Rescue Mission (2 months and continuing).
I am a candidate for the Duanesburg BOE because: I have been a Duanesburg resident for 17 years. I have two children in the school district. I have leadership capabilities due to 16 years of military service (honorable discharge). I have worked in human resources for approximately 20 years. I have experience in creating and updating policies, coordinating meetings and taking minutes. I would like to be a part of making the school a safer and better place for students to learn.