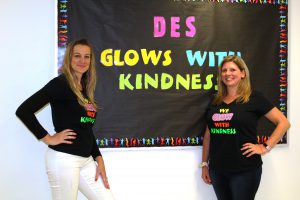 Last Friday, PK-5 students at Duanesburg Elementary School were treated to an interactive laser light program sponsored by the school's PBIS team. The assembly helped kick off DES' theme for the 2022-23 school year, "Glowing With Kindness."  During the presentation, students learned about three very important values:  self-awareness, empathy, and compassion. The program was coordinated by DES' PBIS Coaches Bridget Minute (kindergarten teacher) and Michelle De'Leon (special education teacher).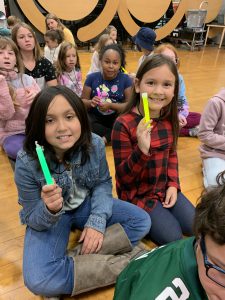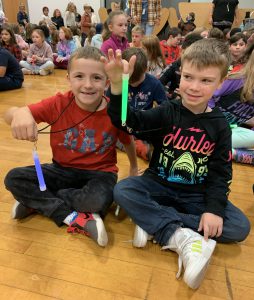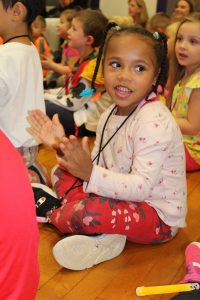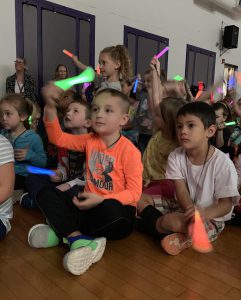 PBIS, which stands for Positive Behavioral Interventions and Supports, is a district-wide initiative launched at Duanesburg in 2013. PBIS is a research-based framework that helps schools reduce behavioral problems and maintain a safer learning environment where teachers can focus on teaching, and students can focus on learning.
The basis of the program requires consistent messaging from staff to students about the importance of being respectful, responsible and safe. Students are expected to honor these core values in various school and school-related settings including the classroom, hallways, library, cafeteria, bathrooms, buses and school grounds.
Age appropriate behavioral expectations are very clearly laid out for students in pre-K through grade 12, so that students know what is expected of them, and know the consequences of both good and bad behavior. 
The principles of PBIS are reinforced district-wide, with staff at both the Elementary School and Jr.-Sr. High School teaching, modeling, supporting and rewarding positive and appropriate behavior. 
Positive behavior is rewarded with digital golden tickets throughout the year, that allow students to receive tangible and non-tangible rewards. 
"Consistency is the key and there has to be district-wide buy-in in order for PBIS to be effective," PBIS Coach Bridget Minute said. "At DCS, we start teaching PBIS to our students in pre-K. By the time they transition to the Jr.-Sr. High School, they have a solid foundation and are familiar with the rules and expectations."
"Having these consistent expectations from the beginning, helps children feel comfortable and confident in their learning environment and allows us to all focus more on learning," PBIS Coach Michelle De'Leon added.