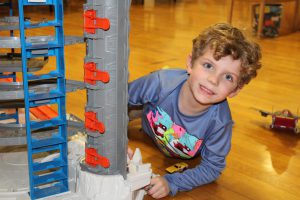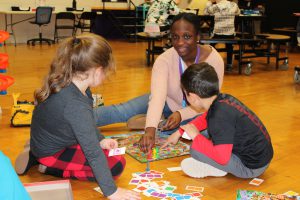 Just prior to the start of the 2022-23 school year, Duanesburg Central School District partnered with Capital Kids Care to provide after-school care for students in PK – grade 6. The program is housed at the Duanesburg Elementary School, starts immediately after school lets out, and runs until 6:00 p.m. Students enrolled in the program are able to receive help on their homework, and participate in daily games, arts and crafts, and hands-on projects led by the staff. 
Even more convenient for DCS families is the fact that the program follows the school calendar, so services are still provided when there is a half day of school, on school breaks and for some holidays. The program runs throughout the summer too, with 10 weeks of specialty camp programming, tailored to students' interests.
More information about Capital Kids Care can be found on their website, along with their pricing structure. You can also register your child(ren) for summer camps. Families may be eligible for financial assistance through New York State and Schenectady County. Check here to see if your family qualifies.
"Cap Kids Care came through for us at a time when there was a lot of uncertainty as to if we would be able to provide any kind of after-school care for our DCS students," Superintendent of Schools Dr. Jim Niedermeier said. "We are extremely grateful that they were willing to work with us to get a Duanesburg site up and running on such short notice. They're providing a safe, structured place for our students to be and peace of mind for our working DCS families that rely on these services." 
Katie Brownell is the executive director for Cap Kids Care, which currently has programs set up at three sites – Duanesburg, Mohonasen, and Niskayuna. The after-school program at Duanesburg is managed by Morgan Adriance.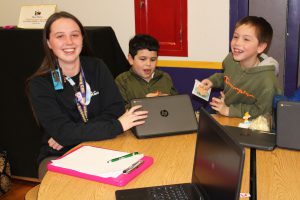 "We run the after-school program like it's an extension of the school day," Brownell said. "The program is structured with specific activities planned each day to keep students' minds engaged and electronics are only allowed during certain times. Staff members participate in games and projects with the kids, help them with homework, and even get down on the floor to play a game of cards with them," she added.
In addition to an on-site manager, Capital Care Kids also employs several Duanesburg junior and senior students who work three hours a day after school, with the opportunity for more hours on half days, holidays and during the summer.
DCS senior LilyAnne Trano has worked with Capital Care Kids since they started in the district. In addition to her regular studies at DCS, Lilyanne is enrolled in the Sterile Processing program at BOCES' CTE center, with thoughts of pursuing a Nursing degree. While her post graduation plans are not yet finalized, she said that working at Capital Kids Care has helped her realize her love of working with children. "I've made so many little friends at the after-school program," she said, indicating that she might even be interested in pursuing a career that would enable her to work with kids.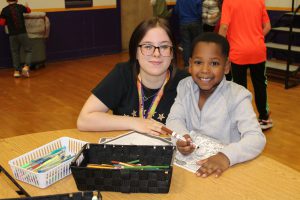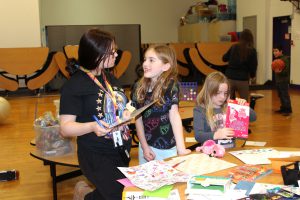 "Having Capital Kids Care has been a win-win for this district," Dr. Niedermeier said. "We're providing a critical resource to our families while providing some real-life work experience for our students. It's been a very successful program so far, and we hope to continue this relationship."