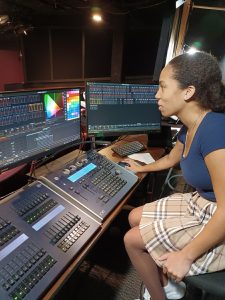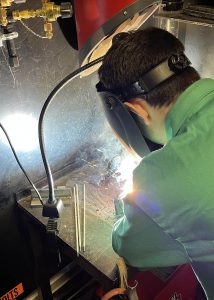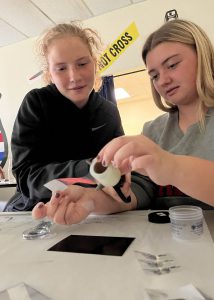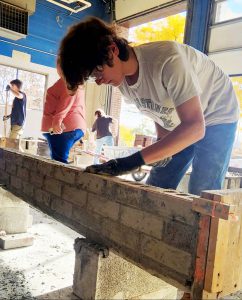 Duanesburg Central School District is committed to supporting students as they strive to fulfill their dreams and aspirations for the future. Because many students find these dreams fulfilled by entering an exciting career that does not require college, it is important that students are both college and career-ready by the time they graduate from DCS.
DCS reinforces this commitment by offering many different pathways to career and college readiness here at Duanesburg – including the BOCES' Career & Technical Education (CTE) program. As we wrap up CTE Month, we'd like to highlight this particular pathway and celebrate some of the DCS students who are taking advantage of the opportunities that BOCES provides them.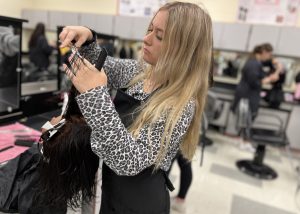 Administration and teaching staff encourage Duanesburg students to participate in the CTE program during their junior and/or senior year to explore potential careers, and gain valuable hands-on experience in areas that interest them.
Students who choose to attend a CTE center are able to explore trades like Cosmetology, Criminal Justice, Culinary Arts, Welding, Entertainment Technology, Early Childhood Education, HVAC, Automotive Services, Electrical Trades, Heavy Equipment, Nursing — and more.
Duanesburg provides transportation to CTE students to either the Albany or Schoharie campus. Students are introduced to the CTE programs in tenth grade, and take guided field trips to both campuses in the spring of their sophomore year. This year, DCS is sending 41 juniors and seniors to CTE, a number that is up from just 25 students last year.
Kristina Goebel is also a counselor at the Jr.-Sr. High School and says that the CTE program is a great opportunity for Duanesburg students. "Students are learning a trade from specialized instructors using state of the art equipment — and thanks to BOCES' strong Work Based Learning program, our CTE students have jobs waiting for them as soon as they graduate high school."
Students and families interested in learning more about options available to them should contact DCS' High School counseling staff, Kristina Goebel or Joshua Moeckel.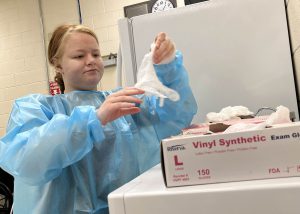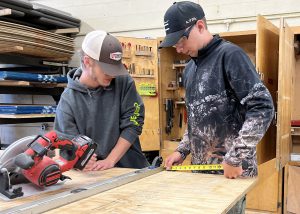 Testimonials from Duanesburg CTE Students
"I have a background in dance and acting and always wanted to learn about the technical background. I want to study performance starting at SCCC and would like to be a performer or background dancer/singer." – Niya Schroeder, Duanesburg, Entertainment Technology
"My friend is in the industry and he told me this is a good skill set to learn. I like the electrical work and getting to learn things that I can not only use for a job, but in repairing my home." – Scott Nicollela, HVAC
"BOCES gives you good experience and allows you to get a good job in the construction field when you graduate." – Jeremiah Leger, Construction
"I am interested in fashion design and what goes into the artistry of design." – Eowyn Boggs, Fashion
"I have always been interested in mechanics. Basically, my whole family does it. One of my friends signed up for diesel and I thought, 'why not?' I also have thought about driving a truck in the future and it is good to know how to repair them if you are going to drive them." – Dalton Cooper, Diesel
"I have been in and out of hospitals my whole life and I have learned that nurses have more of an impact on patients than doctors and I really want to give back like I had experienced." – Hailey Seamans, Two-Year Sequence
"I am going into the Air Force and might be interested in military police." – Mason Welch, Criminal Justice
"I want to go to HVCC, or right to work in an electrical career. I like the hands-on work, and electrical seems to be more hands-on than other trades and I really enjoy it." – Griffin Boehlke, Electrical
"I am looking forward to getting my cosmetology license and going to college for business so I can work in a salon." – Gracie Chmura, Cosmetology