Welcome to Duanesburg Superintendent of Schools Dr. James Niedermeier's webpage. Dr. Niedermeier was appointed superintendent effective July 1, 2020. Please visit this page regularly for updates and information about our schools, students and the DCS community.  Follow the superintendent  on Twitter at @niedertech and the district at @DuanesburgCSD .
Duanesburg Central School District: Small schools, big impact.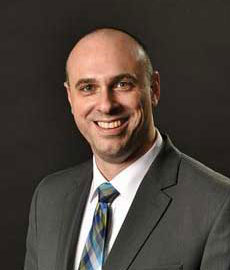 Virtual Forums to address reopening
Please mark your calendars: I am hosting online forums to discuss reopening on August 12, 14 and 19 from 6:30-8:00 p.m. via Google Meet at meet.google.com/ogm-ssri-oia. The forums may be joined by phone by calling +1 409-444-2911 (PIN: 626207726).
I'm also hosting Virtual Forums for DCS teachers and staff on Aug. 10 and 17.
Have questions about reopening? 
The forums will address school reopening and other topics of importance to district residents. You can submit a question for the forums in advance by using this form: https://tinyurl.com/dcsvirtualforum. The same form may be used to submit any questions about the reopening plan at any time.
Reopening schools update
Duanesburg Central Schools posted our School Reopening Plan on July 29. The plan is linked to our website homepage banner and Reopening/COVID-19 Resources webpage. Read more about the plan's posting.
Message sent July 21 to parents/guardians about reopening 
An update to parents/guardians and staff was sent via our One Call Now email system on July 21. The update is also linked to our Reopening/COVID-19 Resources webpage.
July 14 update on reopening schools, remote learning survey
July 14, 2020
Dear DCS Community:
I know that you are all eager to learn about our plans to reopen our school buildings. In advance of receiving specific state guidance, a local committee of various district stakeholders has been meeting for several weeks to establish tentative plans. As you may have heard, guidance was issued yesterday by the Department of Health and the Board of Regents; we also expect additional guidance from the governor tomorrow. As expected, this guidance discusses reopening in broad strokes. We will now work to fill in details to meet a goal of submitting a plan to the state for approval prior to July 31. An announcement will be made by the governor during the first week of August regarding whether or not we can return in-person to our schools in the fall.
Though my goal is to send you tentative details of our reopening plan  as soon as I am able to do so, I also know that there may be specific concerns that are keeping you up at night. Please don't hesitate to contact me if I can help alleviate any anxiety.
I am also writing because I need your help with two items:
Remote Learning Survey
One of the tasks of the reopening committee is to plan for improvements to our remote learning capabilities.  Please complete this survey to provide your perspective.
Equity and Inclusion Committee
DCS's mission is to provide every student the support, dedication, quality instruction and experiences they need as they strive to fulfill their dreams and aspirations for the future. It is important to understand, identify, address, and eliminate the biases, barriers, and disparities that can limit a student's opportunities. To that end, I am looking for student and parent volunteers to serve as part of an Equity and Inclusion Committee. If you or your child would like to be a part of that work, please contact me.
Thank you for your continued support of DCS!
Sincerely,
Dr. James Niedermeier
Superintendent of Schools
An update from Dr. James Niedermeier, Superintendent
July 8, 2020 – Read Dr. Niedermeier's update on planning for the 2020-21 school year
July 1, 2020 message from the Superintendent
If you believe that every challenge presents new opportunities for growth, as I do, we all grew a great deal during the 19-20 school year. When our schools shut down, educators across the state were forced to rapidly decide what elements of school were essential. It was like that ice breaker challenge: if you were going to a deserted island and could only take one item, what would it be? Duanesburg's answer to that question was clear: it would bring its strong relationships with students. 
Over the last two months, I have had conversations with many of DCS's staff members as I have worked to learn more about the district. In nearly all of these conversations, staff members have listed the ability to get to know individual students as one of the district's strengths. "You're not just a number here," one staff member told me. Another said that DCS teachers "really care for all students and make them feel loved. And kids know it." Small schools, big impact, indeed. Read full message
Learn more about Dr. Niedermeier
View Dr. Niedermeier's video message and letter from April 2020, after he was appointed DCS superintendent.