Welcome to Duanesburg Superintendent of Schools Dr. James Niedermeier's webpage. Please visit this page regularly for updates and information about our schools, students and the DCS community.  Follow the superintendent  on Twitter at @niedertech and the district at @DuanesburgCSD .
Duanesburg Central School District: Small schools, big impact.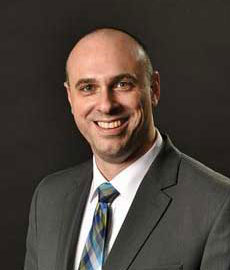 Sept. 15
Dear DCS Community, 
Students in all grades have officially returned to school. This morning, I had the pleasure of talking to some kindergartners experiencing their first day of school and I think I was as excited as they were. We might be wearing masks and sitting a little further apart, but our learning community is back in action. 
Thank you for your support of our new safety protocols. By filling out the attestation carefully every day and sending your kids to school wearing masks, you are helping to make sure that we all stay healthy and can keep our schools open. We will continue to keep our buildings and buses clean and reinforce the importance of maintaining social distancing and hand washing at school. We appreciate you reinforcing these messages at home as well. 
Remote Learners: Currently, about 20% of our students in grades PK-12 have opted for remote learning; however, parents who may be having second thoughts can contact building offices to set up a time to see what our classrooms look like. Remote learners can opt back in to in-person instruction by next Monday, September, 21. After that, remote learners will be locked in to this decision until the end of the marking period. 
Mentorship Program: DCS and the DCPTA are working together to create a mentorship program to help our students prepare for future careers and live positive lives. If you are interested in volunteering a minimal amount of time and your expertise to students, please fill out this survey. 
Athletics: As you may have already heard, the WAC will be offering Golf and X-Country this fall at the Varsity level. Soccer will be postponed to a later season along with Volleyball and Football. Stay tuned for more information. 
Elementary School Traffic Improvements: As you may have noticed, our maintenance staff is busily working to remedy the traffic pattern at our Elementary School to speed up the drop-off and pick-up processes. We appreciate your patience with this situation and hope you see an improvement soon. 
Closure Protocols: With the recent closure of a nearby school, I know that many of you may be wondering about our protocols if and (unfortunately) when a positive COVID-19 case is discovered in our school community. Once district staff learn of a positive case, we will immediately notify the Schenectady County Department of Health. Right after that, you can expect to receive an alert and a letter that notifies you of the situation. Because of privacy laws, this letter will not contain specific information about the person who has contracted the virus, but it will tell you how it impacts our school community including whether or not any type of closure has been advised. Shortly thereafter, the Department of Health will communicate with the people determined to have been in close contact with the person who has contracted the virus and given further instructions regarding next steps.  Please note that, because of our setup this year, students who are quarantined can immediately begin remote instruction and return to school once they are cleared to do so. 
DCS in the News: Please check out this article in the Schenectady Gazette about our reopening. 
Thank you for your continued support of DCS! 
Cheers, 
Jim 
Thank you for your questions
The forums addressed school reopening and other topics of importance to district residents. Thank you to all who submitted questions via our online form and during the forums themselves.
DCS Reopening Plan
Duanesburg Central Schools posted our School Reopening Plan on July 29. The plan is linked to our website homepage banner and Reopening/COVID-19 Resources webpage. Read more about the plan's posting.
Archived messages from the Superintendent
Learn more about Dr. Niedermeier
View Dr. Niedermeier's video message and letter from April 2020, after he was appointed DCS superintendent.