District residents will vote via absentee ballot to fill vacancies on the Board of Education for terms beginning July 1, 2020 for: two 3-year terms for seats currently held by Camille Siano Enders and Jennifer Sexton, and one 1-year term for the seat currently filled by Henry "Dirk" Felton due to the resignation of Henrietta "Hank" Dunn (and the prior resignation of Joshua Menzies).
All candidates run at-large, rather than for a specific Board seat. The district received one candidate petition for the three open seats; Camille Siano Enders is running for re-election to the Board. Therefore, the qualified residents who receive the highest number of votes, including candidate Siano Enders and valid write-in votes, will win the vacant seats on the Board.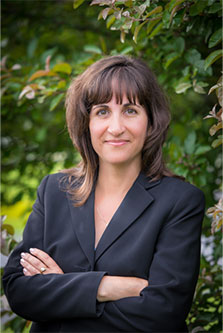 Camille J. Siano Enders is seeking her second term on the DCS Board of Education, where she currently serves as president. She lives in the Town of Duanesburg with her son, Aidan, a Duanesburg High School senior.
She is a graduate of the State University of New York at Albany and Hofstra University School of Law and is employed as an assistant public defender with Schenectady County.
Like the budget vote, this year's Board of Education election will be held by mail-in ballot only, due to the COVID-19 pandemic and Gov. Cuomo's executive order.