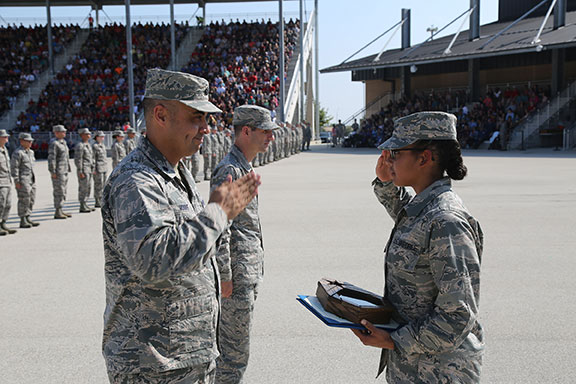 At DCS, Jennifer Skeeter ran away with a lot of impressive finishes as a member of the girls cross country and track teams. The class of '19 alumna continues to achieve in the Air Force: at boot camp graduation in San Antonio, TX, in September, she was honored as top female in physical fitness training and given the honor of leading the airman's run and carrying the Air Force flag.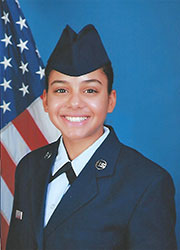 She was also awarded the status of honor graduate for achieving in the top 10% of her squadron of more than 700, earned a top graduation award for achieving the top score on the EOC final exam, was honored as top female athlete, and was nominated by leadership for her character and teamwork.
Jen is currently training at Keesler Air Force Base in Biloxi, MI, for the job of finance manager/comptroller and then will be stationed at Patrick Air Force base in Florida.
Fly high, Eagle Jen!