BOE to welcome Ziegler and discuss superintendent
search process at annual reorganization meeting July 5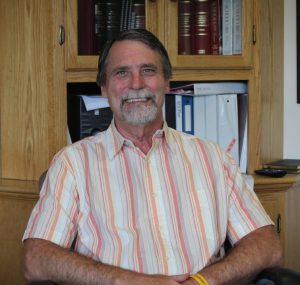 At a special board meeting held Wednesday, June 28, the Duanesburg Board of Education appointed Jeffery Ziegler as interim superintendent for Duanesburg Central School District effective July 1, 2023. Ziegler will take over for Dr. James Niedermeier, who announced his resignation from DCS earlier this month. Niedermeier has been with the district since 2020. His last day at Duanesburg will be June 30, after which, he will join Questar III BOCES as the Associate Superintendent of Curriculum, Instruction, and Accountability.
The appointment marks a return to Duanesburg for Ziegler, who served as the district's interim superintendent in 2019-2020.
"I am excited to return to Duanesburg. I enjoyed my time there three years ago, and look forward to providing the necessary support and leadership to the district during this transition time," Ziegler said.
"We are grateful that Mr. Ziegler was available and eager to come back to DCS as our interim superintendent," BOE President Shayne Mitchell said. "We are in very capable hands and know that Mr. Ziegler will provide our community with stability and consistency while offering valued advice as we move forward with the search for a new leader at Duanesburg Central School."
Ziegler will remain interim superintendent while the district's Board of Education conducts a search to find a permanent superintendent of schools. The board will discuss the superintendent search process at its annual reorganization meeting on July 5. The meeting starts at 6:30 p.m. and will be held in Joe Bena Hall at the Duanesburg Jr.-Sr. High School. All Board of Education meetings are live streamed on the district's YouTube channel (@DCSEagles).
Mr. Ziegler is a private education consultant who served as the superintendent of the Fort Edward Union Free School District for eight years. Since retiring as Fort Edward superintendent in 2016, Ziegler has served in numerous interim leadership positions. Most recent positions include the Albany City School District at the Alternative School, and prior to that, interim superintendent stints at both Middleburgh and Fort Plain School Districts. Ziegler also served as interim curriculum director in the Lake George and Schuylerville school districts.