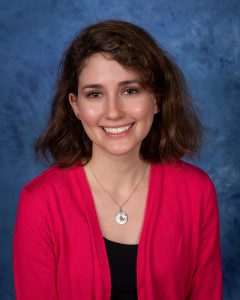 Duanesburg Jr.-Sr. High School English teacher Kendra Shedina was a presenter at the annual NYS English Council (NYSEC) conference, which was held October 20-21 at the Albany Marriott. Over 300 English educators from across New York were in attendance at the annual conference, which is the largest gathering of New York State English educators, PK-16. The conference includes nationally recognized keynote speakers and authors, dozens of workshops on current themes in English and literacy, and the presentation of NYSEC Awards. 
Ms. Shedina presented on the topic of "Building Middle School Community through Writing." 
"The goal of my presentation was to encourage English teachers to embrace interdisciplinary partnerships — specifically to not be afraid of partnering with science teachers," Shedina said. "It's a technique that I've used here at DCS and it's been highly effective."
At DCS, has coordinated several different interdisciplinary partnerships, including one recent project that tasked her eighth grade English students with completing a "Community Activism" project in conjunction with their science class, taught by Mrs. Melissa Gregory. Students researched an issue in their community to bring awareness and had to persuade their audience to participate in their solution with public service announcements. 
"A common misconception among students is that they don't need to use complete sentences in science – and that English class is only about reading 'boring classics,'" Shedina said, "but we know that reading and writing transcend the English classroom and that proficiency in both topics can provide students with very valuable communication tools that can be used in other classes."
Ms. Shedina attends the NYSEC conference annually, but this marks her first time as a presenter. This is the first time in three years that the conference has been held, after being canceled in both 2020 and 2021 because of COVID.