Hands-On Learning and Extracurricular Opportunities
Help to Spark a Love of Learning Science
Duanesburg Elementary School is changing the way its students learn about science by placing more of an emphasis on STEM-related curriculum, implementing a more hands-on approach, and offering opportunities to explore STEM outside of the classroom — all while making the learning process fun!
Superintendent of Schools Dr. Jim Niedermeier explained why the shift in elementary science is so important. "For years, elementary schools put less of an emphasis on science and social studies to spend more time on ELA and math, in an effort to do better on high-stakes tests from NY State," he said. "This strategy has had a negative impact on interest in these areas at the intermediate and secondary level. That needs to change to prepare kids for the world that we are living in, where it is so critical to understand scientific thinking and technology in virtually every career path."
Melanie O'Neill is the elementary STEM coordinator for Duanesburg Central School District, tasked with oversight of science and math curricula for the district's youngest learners in grades PK-6 at Duanesburg Elementary School. 
O'Neill has worked closely with her counterpart at the Jr.-Sr. High School, science department chair Melissa Gregory, to implement a new approach to learning science at the elementary level that will better prepare students for the rigor of regents courses and tests in high school, and ensure that DCS graduates are college and career ready.
"We're implementing a very hands-on approach and making the learning process exciting and adventurous, in hopes that we will spark a love of science in our students and they will continue to choose higher level science classes at the secondary level and college, or even pursue a STEM-related career," O'Neill said.
Each K-5 classroom at DES utilizes Smithsonian Science Kits to help teach and illustrate grade-appropriate concepts as outlined in NYSED's Next Generation Science Standards. The science kits include materials for students to participate in hands-on teacher-led experiments where they create hypotheses, test their theories and apply the learned concept to a real-life situation.
"Students are starting to do actual scientific experiments and learning engineering practices as young as kindergarten," O'Neill said. "They're not just memorizing facts or reading from a textbook. They're actually doing the experiments, working in groups, collecting data and learning how to be critical thinkers."


"The science kits have been very popular with both teachers and students," DES Principal Andrea Conover said. "Our students are learning the basic concepts of science, while simultaneously applying the concept to a real-life situation and understanding that STEM plays a role in just about everything around them."
O'Neill and the elementary teachers have also prioritized interdisciplinary learning by incorporating other topics in with students' science lessons. For example, students practice concepts they learn in ELA while writing about their scientific findings. Another recent introductory lesson in computer coding incorporated "sight words" as part of a hands-on lesson. Students used coding bots in the experiment, but without even realizing it, were also practicing their reading skills.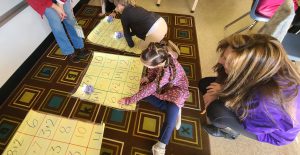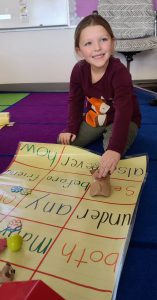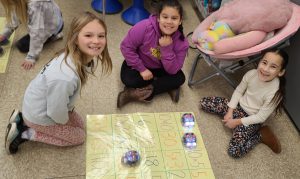 Students at DES have extracurricular opportunities to further explore their interest in STEM outside of the classroom, including Lego Robotics Club with technology teacher Michael Gauthier, STEM Club with 6th grade teacher Spencer Falco and Odyssey of the Mind with 2nd grade teacher Amalia Paneiro. At the high school level, Duanesburg students are able to take STEM-centered electives like Intro to Robotics, UHS Intro to Computer Science with Multimedia, Video Game Design, Design & Drawing for Production, Engineering, and Intro to Cloud Computing. They can also participate in Gauthier's Robotics Club, where students learn how to design, build and program robots and compete in local and regional competitions through the FIRST Robotics program.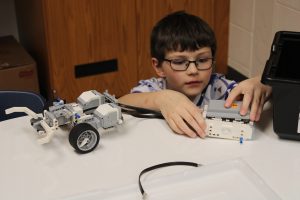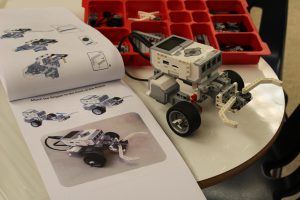 "The work that our teachers are doing with science at the elementary level is a very important step toward total K-12 alignment in the science department at DCS," high school science teacher and STEM coordinator Melissa Gregory said. 
"They're creating real science experiences for our students, which will help support and encourage science education at the secondary level. The knowledge and skill sets acquired from these experiences will allow students to enter middle school with a solid science foundation and inspire them to grow as science learners," she added.