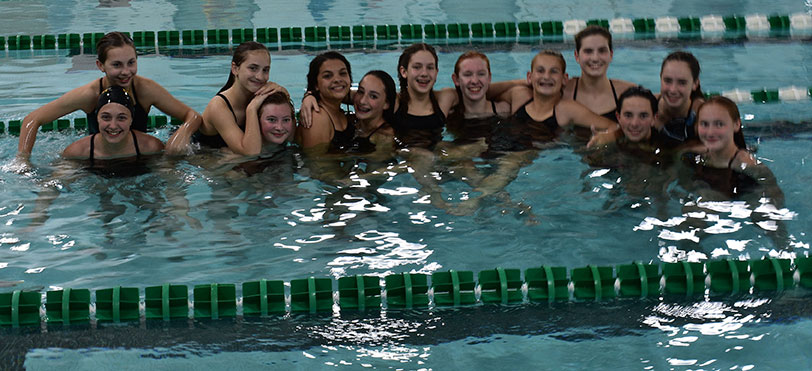 On Friday, Nov. 8, the girls varsity swim team "had an amazing day with time drops from everyone, with 11 of 13 swimmers returning to swim in Saturday's finals," reported PE Director Penny Hardenstine. The team then finished their season by taking third at the Section 2 Division 2 championships.
Abie O'Donnell won the 100-yard backstroke and is heading on to the New York State competition at Ithaca College Nov. 22-23 to compete in the 200-yard individual medley and the 100-yard backstroke.
The swim team includes talented athletes from Duanesburg and Berne-Knox-Westerlo high schools. Great swimming!