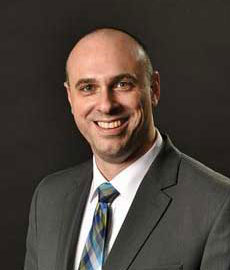 Dr. James Niedermeier officially began as Duanesburg Superintendent of Schools on July 1, 2020.
He is seeking  input from students, parents, staff, and community members to make sure that the district continues to move in the right direction. All are invited to join him on Wednesday, July 8, at 6:30 p.m., for a Virtual Forum where he will introduce himself and begin to hear about your priorities. To attend, visit: https://meet.google.com/nvh-csos-tnm  at 6:30 p.m. July 8.
In advance of the forum, Dr. Niedermeier invites students, parents, staff, and community members to share their thoughts and ideas through an anonymous, online survey, which is posted at: https://docs.google.com/forms/d/e/1FAIpQLSd3EO7WgKVgprGrdXY9w5Oi9Jg9-bKhjKBz92l307GToMiftg/viewform?usp=sf_link.
Thank you in advance for your participation.
Superintendent's webpage
Visit Dr. Niedermeier's Superintendent's webpage for his message, and be sure to visit his page regularly for updates and information  about our schools, students and the DCS community.