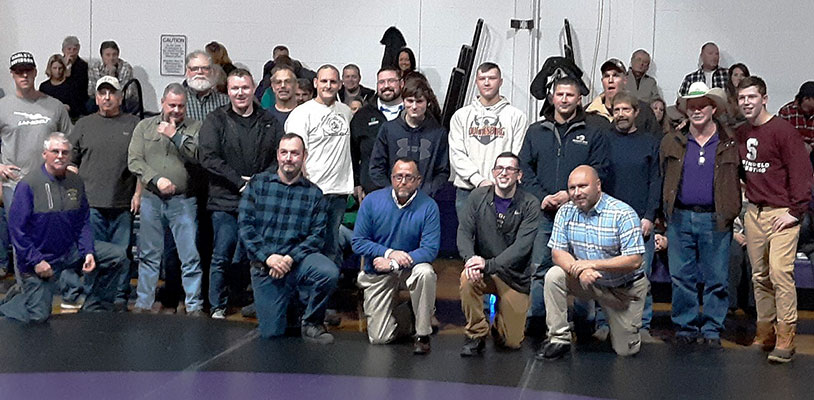 More than 20 Duanesburg High School wrestling alumni cheered on Duanesburg's varsity team as they defeated Canajoharie-Fort Plain 69-17 on Thursday, Dec. 12.
The team was back in action all day Saturday at Duanesburg's Doc Davis Memorial Tournament, defeating Ellenville (84-6), Albany (81-12), Our Lady of Lourdes (66-21), and Schuylerville (60-22) on their way to a second place finish at the dual tourney.
The wrestlers are now 5-1 and next compete Dec. 17 at Tamarac High School. Go Eagles!