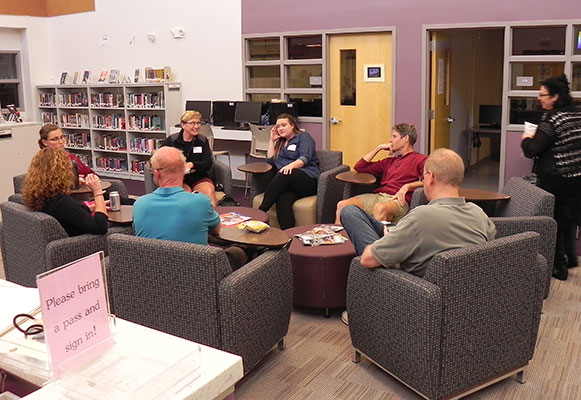 When teachers and administrators in neighboring school districts team up, their positive impact on student learning grows exponentially, with benefits reaching even beyond their own classrooms to across New York State.
The State Education Department (SED) recently recognized Duanesburg's ongoing partnership with five area school districts and the Capital Region BOCES to develop teaching points and curriculum aligned with the state's new Next Generation English Language Arts (ELA) and Mathematics Learning Standards.
DCS has been collaborating with neighboring districts to provide opportunities for the sharing of knowledge, skills and expertise and professional development centered around the Next Gen Standards. Along with Duanesburg, the Next Gen Team includes Berne-Knox-Westerlo, Cobleskill-Richmondville, Middleburgh, Schoharie and Sharon Springs.
"The Partnership's model maximizes the efficient distribution of high-quality tools, resources, expertise, and effective practice in support of the rollout of the Next Generation Standards," SED said on their website. "This collaborative work is essential in ensuring equitable access to high-quality teaching and learning to all students regardless of their zip code.
"This collaboration between districts and BOCES has become a model for other districts across the state to follow when preparing to implement the new learning standards."
Read the full SED article at: http://www.nysed.gov/curriculum-instruction/schoharie-valley-area-schools-and-boces-partnership-0

Related article, October 2018: Region's teachers to learn at DCS
Photo at top: Teachers from area schools meet about the Next Gen Standards in the Duanesburg High School learning commons / library.
Photo below: Teachers from area schools meet about the Next Gen Standards in a science room in  Duanesburg High School.