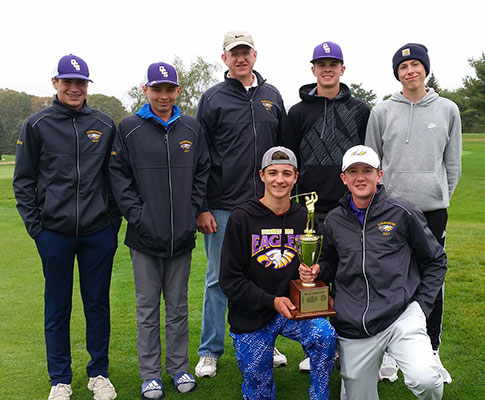 Duanesburg's varsity golf team won the Western Athletic Conference (WAC) Golf Tournament Oct. 3 for the first time in team history and took home the WAC Cup.
Dylan Carlson was awarded the 2019 Small School Division MVP honor by the league coaches, and John Grant and Matt Coons were elected to the 1st Team All Stars.
The tourney was held at Hales Mills Golf Course in Johnstown. Great golfing, Eagles!