The Duanesburg Central School District encourages community use of school facilities when such use is in the public interest and does not conflict with school activities. In August 2022, the district launched a new program called ML Schedules which will streamline the process of requesting to use facilities for community members and DCS staff. Here's how you can get started with ML Schedules:
Register for a New Account

Create an ML Schedules user account here. 
Once your registration is processed, you will receive an e-mail confirmation.
Watch this video for a step-by-step guide to creating a user account. 
Note, DCS employees do not need to register for user accounts in ML Schedules. They can log in using their Duanesburg Google account.
2. Log In and Request Space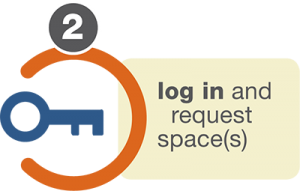 Once you have created an account, you can log in to ML Schedules and make a request to reserve DCS facilities. 
Watch this video for a step-by-step guide to making a request.
Additional Information About Facilities Use
Please

review the board policy regarding use of school facilities

(Policy 3280) before requesting a space.

Community groups must have a current certificate of insurance on file through their ML Schedules account before they may reserve a space.
Requests must be submitted at least 5 days in advance. Facilities may be reserved up to a year in advance. If you need to cancel a request, please make every effort to do so with at least 24 hours notice.
Please note that if the DCS closes because of inclement weather or another emergency situation at one or both of its campuses, all scheduled events at the affected campuses will be canceled. Check your account or the facility use calendar to review the status of any facility requests you have made.
DCS Facility Use Calendar
Use this calendar to see if the space you would like to reserve is available.