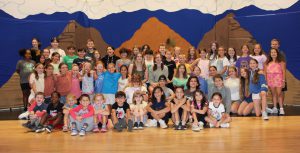 This summer, more than 50 students from the Duanesburg Central School District once again had the opportunity to participate in a week-long theater workshop with professional actors from Missoula Children's Theater! All this week, students have been participating in workshops to help hone their acting skills, while practicing for two musical performances of "Beauty Lou and the Country Beast," an original country western adaption of the classic fairy tale, Beauty and the Beast.
Performances will take place at 3 and 6:30 p.m. on Saturday, August 5 in Joe Bena Auditorium at the Jr.-Sr. High School. Tickets can be purchased at the door for $5. 
BEAUTY LOU AND THE COUNTRY BEAST SYNOPSIS: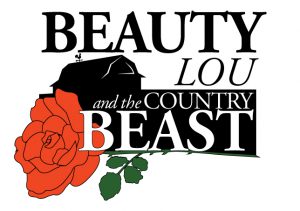 Missoula Children's Theater presents BEAUTY LOU AND THE COUNTRY BEAST, an original country western adaptation of the classic fairy tale BEAUTY AND THE BEAST. Beauty Lou is the oldest daughter of the bronc-bustin' balladeer Buck. At the local county fair, young Beauty Lou is upset by the ungrateful behavior of a miner who has won the blue ribbon for his beautiful roses. She calls him a beast and wishes that he would look like one too. Years later, when in danger of losing the family farm, Buck meets the miner-turned-beast. Beauty Lou agrees to befriend the Beast to save her family. Beauty Lou and the Beast both learn to look beyond appearances and first impressions and to see the beauty that dwells inside. The story, set in the American West, also features Beauty Lou's six sisters, her Imaginary Friend, her dog Fleabite Clyde, farmhands Slim and Dusty, the neighborly Country Folk and the Barnyard Critters.
DCS CAST LIST:

Younger Beauty Lou – Grace Geidel
Older Beauty Lou – Jade Menzies
Older Daughters – Lorelei Benson, Olivia Vogel, Lily Pennock, Ava O'Bryan, Callie Baker & Annalise Peterson
Younger Daughters – Samantha Moses, Mikayla Rivenburg, Leila Fiedler, Lily Moraski, Ella Westfall & Lakelyn Laudato
Barnyard Critters – Jade Barrows, Sullivan Curler, Charlotte Conwall, Gabriel Denny, Catherine Doney, Isabella Epting, Grace McMaster, Esteanna Pedone, Evan Utstein, Charlotte Westfall & Roman Yarborough
Country Folk – Ivan Agostinello, Ariella Althiser, Mya Aulet, Josie Barrows, Emma Beretz, Eydis Boggs, Adelais Chovan, Alina Cosh, Aiden Denney, Elaina Denny, Randy Gauthier, Cassidy Hastings, Nicole Kelley, Skye Laudato, Finley McGovern, Ella McKiernan, Jisele Menzies, Avery Morrison, Brielle Nastasi, Ivan O'Bryan, Sully Solomon, Iyasia Tetreault, Noah Utstein & Spencer Utstein
Slim – Lucy MacTiernan
Dusty – Noah MacTiernan
Fleabite Clyde – Addison Parslow
Imaginary Friend – Lilly Kline
Beast – Shaye Norman-Panccia
Assistant Directors – Nathan Geidel, Jack Telfeyan & Alex Lewandowski
Accompanist – Mrs. Mary Clare Waltz
Buck – (MCT Director) Ashlynn Lockhart
Director – Sammy Bonko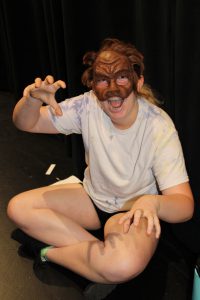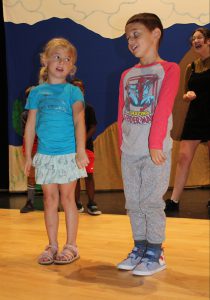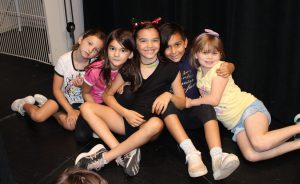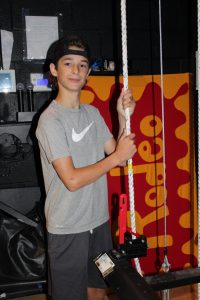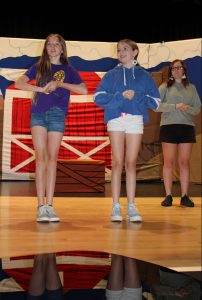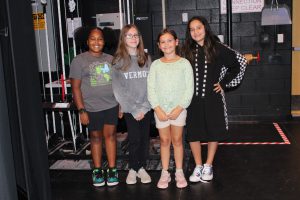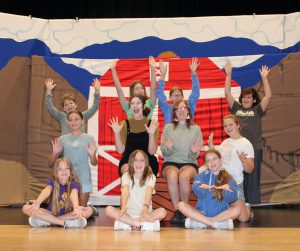 Special thank you to our sponsors:

♪ Duanesburg Central School Administration
♪ Duanesburg Education Foundation
♪ Duanesburg Friends of Music
♪ Duanesburg PTA
♪ Schenectady County Initiative Grant
This project is partially supported by the National Endowment for the Arts. Supported in part by a grant from the Montana Arts Council, an agency of the State Government, and the National Endowment for the Arts, a special thank you to our former Superintendent Dr. James Niedermeier for his support of this program, Dr. Katie O'Brien for her help securing that grant, 12th grader Victoria Silva for stage lighting and sound, our outstanding custodial staff and our supportive parents and local community.