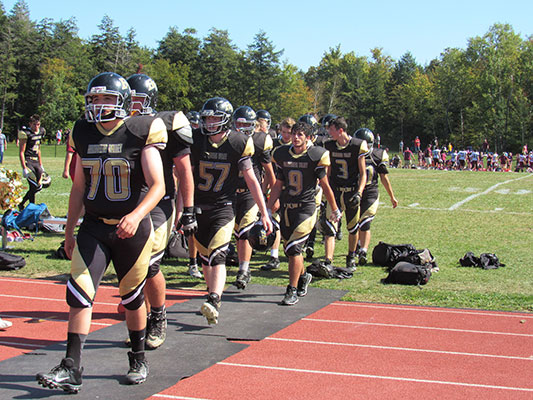 By last week, our Helderberg Valley football team had won three games in a row leading into this past weekend's sectional semifinals. The first win of their streak came against Cohoes 27-14. In that game, Jessie Waddell scored off a pass from Jake Stahl. Stahl scored once more on the ground and Waddell scored once more in the air with a pass to Logan Greco.
Next, they beat Taconic Hills in their homecoming game 26-12, with a dominant game from their defense. Jake Stahl decimated Taconic on the ground with over 150 yards rushing and 3 touchdowns.
They next defeated Coxsackie-Athens, where on the last play of the game, Waddell threw a touchdown pass to Greco (kicker) to win the game 19-14. Eric Bates scored his first touchdown of the season off a pass from Stahl. The sectional semi-final game was a tough one, with Warrensburg taking the win, but we are proud of our team!