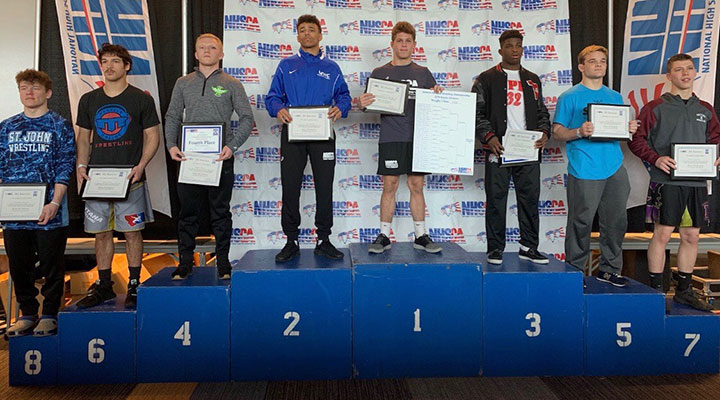 DCS senior Zack Lawrence achieved All-American status in wrestling at the National High School Coaches Association (NHSCA) High School Nationals in Virginia Beach the weekend of March 29-31.
Zack faced the toughest competition in the country in an 85-man bracket on the way to placing 7th in the senior division (12th grade) at 152 lbs.
A total of 806 wrestlers  from 46 states, Canada and Germany wrestled in the NHSCA senior division. The 30th Annual NHSCA High School Nationals featured six divisions, including freshman, sophomore, junior, senior, middle school and girls,  competing on 48 mats under one roof.
The event has been referred to as the crown jewel of high school wrestling and was Zack's last big event as a high school wrestler.