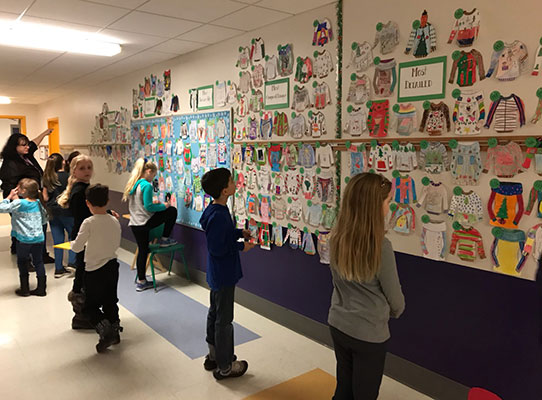 Perception of artists and their creations. Art critics and what they do. Themes, colors, creativity. Duanesburg Elementary students had fun learning about such concepts and more through their annual Holiday Sweater Design Contest.
Each year, students are challenged by art teacher Amanda Chovan to design and create on paper holiday-themed sweaters that they then judge for prize categories including Ugliest, Best Craftmanship, Most Detailed, Most Original/Unique, and Most Nature-like.
Each student picks the sweater category they want to enter and then spends about three art classes working on their creations.
The sweaters are posted in the hallway outside the art classroom, and students voted for one winner in each category (and not for themselves). Winners received ornaments hand-painted by Ms. Chovan.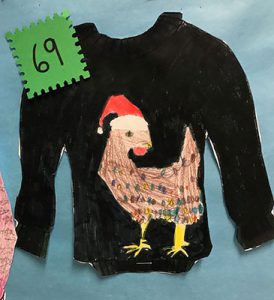 Karina's sweater was voted Ugliest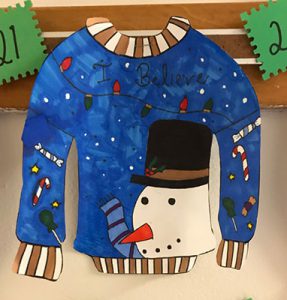 Becca's sweater won Best Craftmanship (above), as
did Cj's (below) – a tie.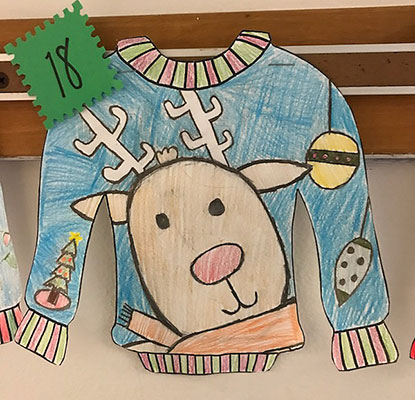 Michelle's sweater was voted Most Detailed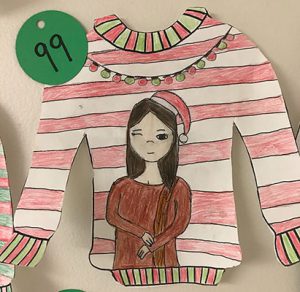 Madeleine created the sweater voted Most Unique/Original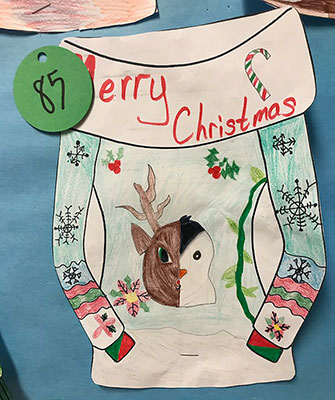 Olivia's sweater won Most Nature-like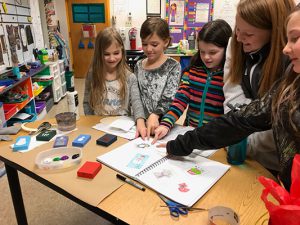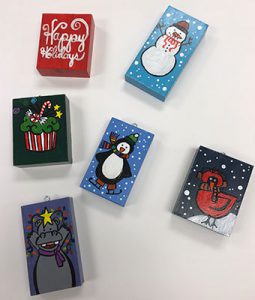 Category winners received hand-painted ornaments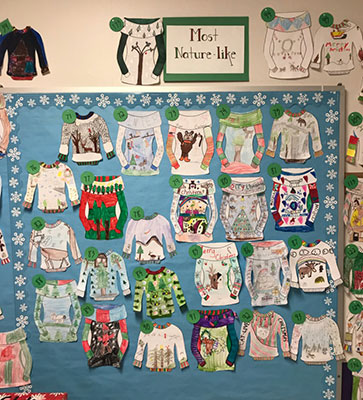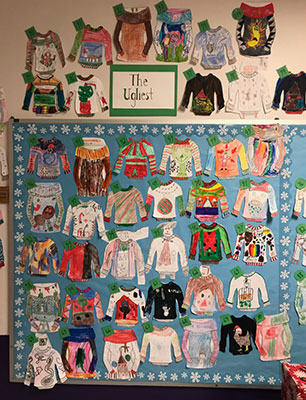 Lots of festive 2018 entries