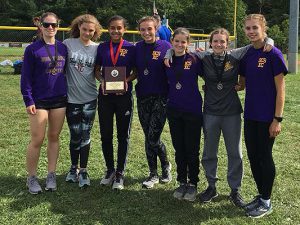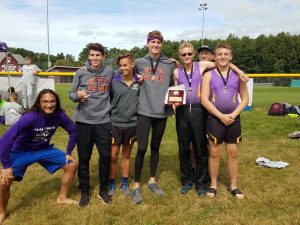 Duanesburg's cross country Eagles flew away with top awards at the Tartan Invitational Sept. 22 at Indian Meadows Park, Glenville.
The varsity girls team won the Invitational Race for Girls. They were led by Elaine Atanasova, who won her third invitational this year, followed by Jenn Skeeter at 2nd, Alice Cole at 4th, Hanna Avery at 5th, Jessica Archambeault at 7th and Alanna Mitchell at 16th. Great effort by excellent runners.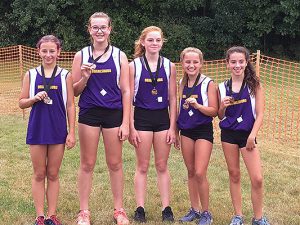 The modified girls team ran their first invitational and placed 4th. Congratulations to Ali Bates, Gabby Adams, Rachel Faucet, Kimber Kantrowitz and Lauren Capron for a job well done.
The boys varsity cross country team brought home second place in the Invitational Race for Boys. Andrew Drescher,  George Atanasov and Sal Gallo finished in the top 10 and led the team to a close finish, second by just four points to Voorheesville. Connor Skiff,  Brian Mallory and Eric Bates also ran for the Eagles.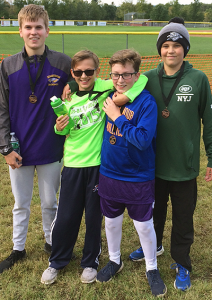 Chris Vogt placed 9th in the freshman boys race,  while boys modified team members Ryan Coons, Murphy Hyde, Ethan Myers and Jim Benway were all in the top 20. Teammate Paul Munson was unavailable for the meet. All team members represented their school well.
Congrats to all of the runners and their coaches.