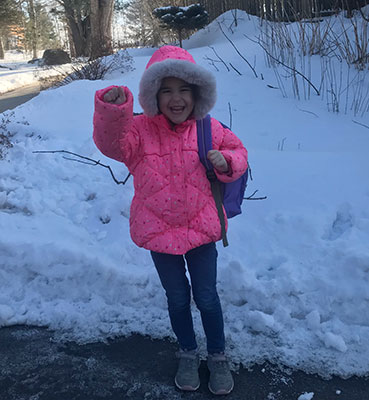 Duanesburg's new universal pre-kindergarten (UPK) program launched March 1 and it's a hit.
One of our newest little learners told us,"I had the best time. My teachers are awesome, I met some new friends and I learned a lot!"
The free program for 4-year-old children runs from 8:45 a.m. – 2:15 p.m. on school days at Whispering Pines Preschool at 2841 Thousand Acres Road in Delanson.
It will run through June and is funded by a state grant aimed at increasing the availability of UPK for local families and preparing children for kindergarten. Openings are still available.
There is no cost to families, but they must provide their own transportation.
To enroll their children into the program, parents/guardians have to register their child with Duanesburg Central School District.
Beginning next fall, for the 2019-20 school year, 26 UPK slots will be available at Duanesburg Elementary School and Whispering Pines.
Questions may be directed to Andrea Conover, Duanesburg Elementary School Principal, aconover@duanesburg.org or (518) 895-2310 or (518) 895-2580.