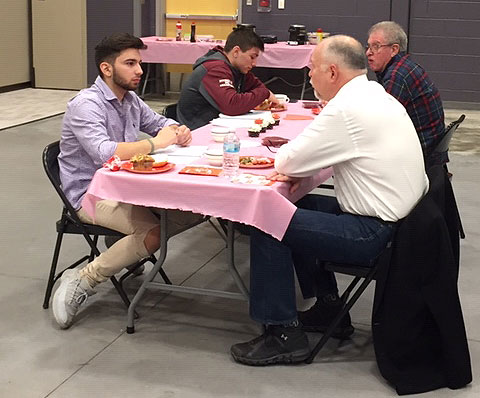 It was seniors interviewing seniors on Valentine's Day, when students in Rebecca Pless's University in the High School English class talked with local residents of retirement age over brunch at their school.
The students conducted one-to-one interviews with senior citizens in Joe Bena Hall as preparation for writing feature articles and generation study papers. The Duanesburg Y assisted with connecting the students and seniors, according to Pless.
"Special thanks go out to John Barr, Susan Kamiler and the Duanesburg YMCA," she said.