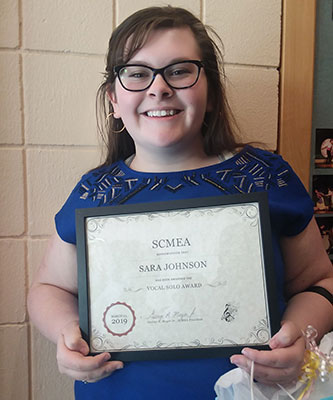 Congratulations to DCS senior Sara Johnson on being awarded a competitive scholarship by the Schoharie County Music Educators Association in honor of her vocal talents at this past weekend's All County Music Festival. Sara prepared and performed "L'Heure Exquise" by Reynaldo Hahn.
The $750 scholarship is awarded to a student pursuing higher education in music.
After graduation, she's headed to SCCC for music education, with an eye toward teaching music and earning master's degrees in music and special education.