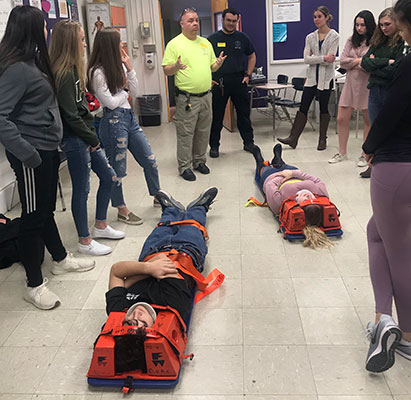 Sondra Rondeau's Life in the ER class at Duanesburg High School kicked off 2019 learning how to handle neck and head injuries from Duanesburg Volunteer Ambulance Corps (DVAC) Captain Peter Brodie and Crew Member John Mollevik.
The students learned how to stabilize the neck, use emergency equipment such as neck collars, head blocks and backboards, and lift and move a patient with a head or neck injury.
"We are fortunate to have local organizations such as DVAC as partners in educating our students and as models of community service," said DCS Superintendent Frank Macri.