Annual school budget and board of education votes were postponed statewide under an executive order from Gov. Andrew Cuomo aimed at limiting the spread of COVID-19/Coronavirus. In delaying the votes, which were originally scheduled for May 19, the governor's original executive order said, "Any school board, library board, or village election scheduled to take place in April or May of 2020 is hereby postponed until at least June 1, 2020, and subject to further directive as to the timing, location or manner of voting for such elections."
School budget votes and Board of Education elections will now be held via mail-in absentee ballots, which are due at the DCS Central Office by 5 p.m. on June 9, 2020.
How to vote
District residents will vote on the proposed budget, Board of Education candidates and bus purchase proposition via mail-in, absentee ballots, which are being mailed to them and which must be mailed back and received by 5 p.m. on June 9 at the DCS Central Office. Ballots also may be deposited into the locked ballot box outside the Central Office, but all ballots must be received by 5 p.m. on June 9.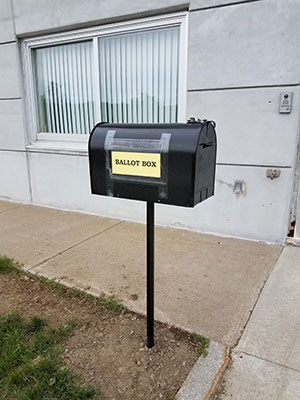 Please refer to the updated schedule on the budget webpage for details on the budget development and voting process.
Board of Education candidate petitions are due by May 11 for terms beginning July 1, 2020 for: two 3-year terms for seats currently held by Camille Siano Enders and Jennifer Sexton, and one 1-year term for the seat currently filled by Henry "Dirk" Felton due to the resignation of Joshua Menzies.
To run for a seat on the Board of Education, candidates must be 18 years of age or older and a resident of the Duanesburg Central School District for a period of one year prior to June 9, 2020. The deadline for filing petitions is 5 p.m. on Monday, May 11, 2020.
Download nominating petition
NOTE: Due to the COVID-19 crisis, the collection of required signatures for nominating petitions is suspended. A candidate may self-nominate, but the nominating petition must include any applicable residency and age requirements, such that the eligibility of the candidate may be verified by the District Clerk.
District residents who are interested in running for a Board of Education position but cannot access the above print-friendly form may contact District Clerk Celeste Junge at (518) 895-2279 or cjunge@duanesburg.org to request nominating petitions.