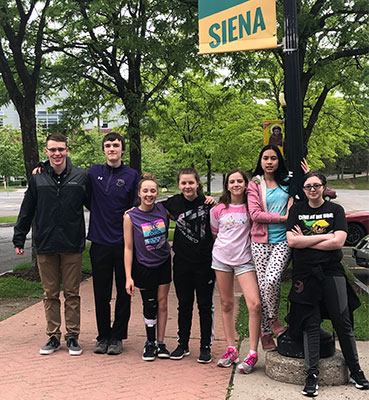 Congratulations to Duanesburg High School's MasterMinds team. They placed 4th out of 30 teams in the Albany region competition at Siena College on May 29.
The team includes Jacob Harris, Maddie Folmsbee, Ava Pagano, Chelsea Burton and Heather Black.
Before the competition, Jacob was named League MVP following a vote by the MasterMinds teams.
MasterMinds is an academic quiz bowl program for high school students with league competition in the Albany, Buffalo, Rochester and Syracuse regions.