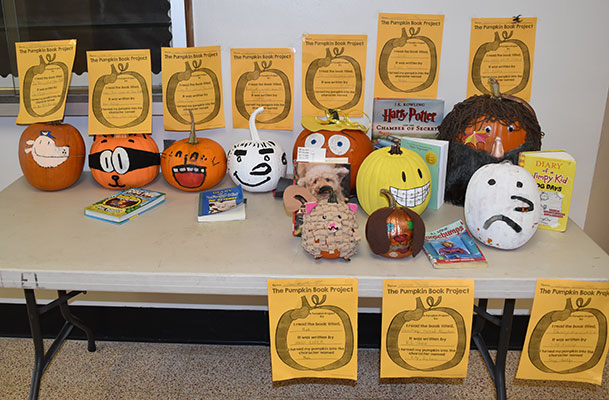 It wasn't the Great Pumpkin, Charlie Brown but it was Huck, or Lily, or Hagrid.
Duanesburg Elementary 4th-graders capped a book study and report project by tapping their knowledge and creativity to transform plain orange pumpkins into gourds sporting the likenesses of their main literary characters.
"The students put their knowledge of story elements to the test," said 4th-grade teacher Erin Goodwin. "First, each student chose a book to read with a strong main character. Then they wrote a book report about basic story elements they learned about in class, such as plot, characters and setting. Finally, each student had the opportunity to be creative by designing a pumpkin to look like their main character.
 "The students were very excited to showcase all of their hard work, and each pumpkin is so unique!"