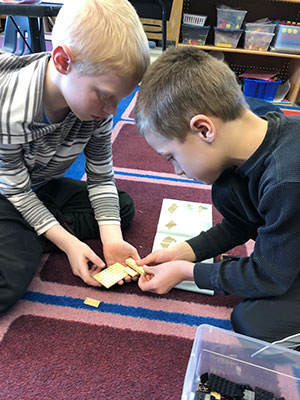 You can build lots of things with LEGOs, even important social skills.
Duanesburg Elementary students used the iconic blocks to practice skills such as taking turns and following directions while working in teams as part of their school's Peer to Peer program.
Peer to Peer brings together students from various grades to learn together. The LEGOs were recently donated to the school by the Elementary Student Council.
"The students were very excited to get new LEGOs, so they were highly motivated to work with each other," said Bridget Minute, kindergarten teacher, PBIS advisor and Peer to Peer co-advisor with speech teacher Maureen Chico.