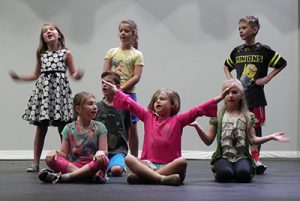 Spend some time in Sherwood Forest this Saturday, Aug. 11, at 3 or 7 p.m. when local student-performers in the Missoula Children's Theatre workshop present "Robin Hood" in Duanesburg High School's new Joe Bena Auditorium.
The performances cap a week of learning, practice and fun for elementary and high school students who participated in this year's Missoula Children's Theatre summer experience hosted by DCS. This year's production of "Robin Hood" was conceived and written and with music and lyrics by Michael McGill.
Thank you to the Duanesburg Community PTA, Duanesburg Education Foundation, Friends of Music, and Schenectady County Initiative Program for their support of the theatre workshop.