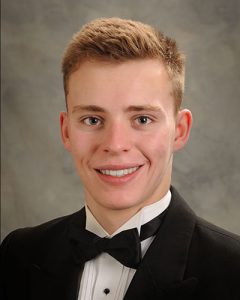 He's a future physicist, MasterMind competitor, Student Council and National Honor Society member and Electric Eels swim team competitor who can now add National Merit Scholarship Semifinalist to his name and accomplishments.
DCS senior Jacob Harris has received the honor in recognition of his performance on the 2017 Preliminary SAT/National Merit Scholarship Qualifying Test (PSAT/NMSQT). He is one of fewer than 17,000 high-scoring students out of an estimated 1.6 million nationwide to be named semifinalists.
After graduation this June, Jacob plans to study physics in college, with an eye toward a career as a researcher in astrophysics or microphysics at the subatomic level. Physics was not always on his radar, but Jacob said a DCS high school science and math teacher, Eric Dornbush, "gave me the spark. I credit Mr. Dornbush for my interest in physics. He made it engaging and enjoyable and allowed me to see it as a career opportunity."
"There is no doubt that Jacob is an exceptional student," Dornbush said. "How does he stand out? Firstly, he seems to memorize everything, whether it's an equation, definition or random detail. Secondly, and more  impressively, he is consistently able to make the connections between what was taught in class and how to apply it to new scenarios. He is an elite problem solver and critical thinker."
Jacob is looking at eight colleges for next fall, and said his top three picks are Cornell University, Rensselaer Polytechnic Institute and Massachusetts Institute of Technology.
Later this winter, Jacob will learn whether he moves on as a finalist in the competition for 7,500 National Merit Scholarships worth more than $31 million that will be offered next spring.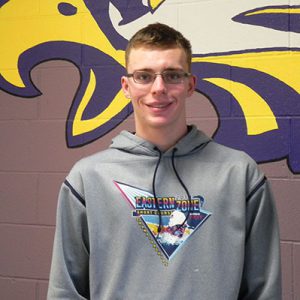 To become a finalist and ultimately win a scholarship, students are judged on several criteria, including academic performance, SAT scores, recommendations and their application to the National Merit Scholarship Corporation.