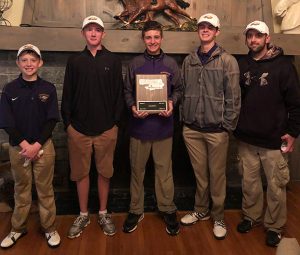 Great news from Golf Coach Chris Parslow:
The Duanesburg golf team wrapped up a phenomenal season on Oct. 2, winning back-to-back Section 2 class C-D championships! John Grant, Dylan Carlson, Matt Coons and Aiden Parslow represented Duanesburg well at McGregor Links in Saratoga Springs, despite steady rain and cool temperatures.
John Grant also qualified for the State Qualifier to be held at Orchard Creek on Oct. 9, with a chance to make the state team, by shooting an 85. 
Congratulations to the entire golf team on their back-to-back WAC championship as well as the back-to-back sectional championship! Good luck to John next week.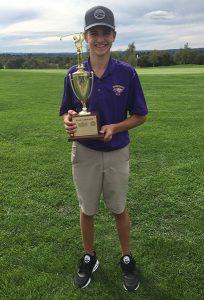 John Grant