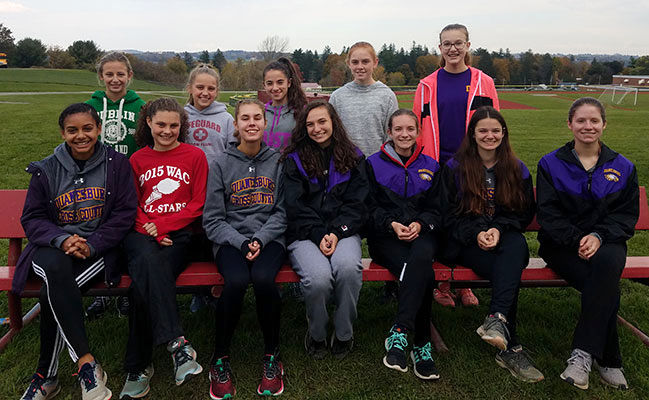 Duanesburg's girls varsity cross country team ran away with the Western Athletic Conference (WAC) championship at the Oct. 24  WAC meet in Fort Plain. Elaine Atanasova, Jenn Skeeter, Alice Cole, Hanna Avery and Jessica Archambeault were all named WAC all-stars, placing 2nd, 4th, 6th, 7th and 12th. Alana Mitchell had a solid race, placing 19th and Haily Lawrence rounded out the scoring with a personal record (PR) on the course.
The  girls modified team of Ali Bates, Gabby Adams, Rachel Faucett, Kimber Kantrowitz and Lauren Capron also had a nice showing at the meet, winning the modified race. All five girls had PRs from their previous race on the 1.7-mile Fort Plain course. Congratulations to the runners on a very solid first season of cross country.
Duanesburg's varsity teams will compete in the Sectionals on Friday, Nov. 2 at Saratoga Spa State Park. The girls will race at 11 a.m. and the boys will race at 1 p.m.