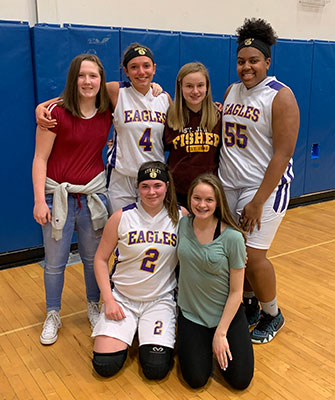 Three Duanesburg seniors bid farewell to the high school basketball court March 8 when they were chosen to play in the Western Athletic Conference (WAC) Exceptional Senior Game at Mekeel Christian Academy in Scotia.
Madison Stealey, Zomy Quiernan and Sophia Loukides played in the farewell game.
At half-time, WAC All-Stars were recognized, including Duanesburg's Taylor Meyer, who made second team, and Madison Meyer and Allison O'Hanlon, who made first team.