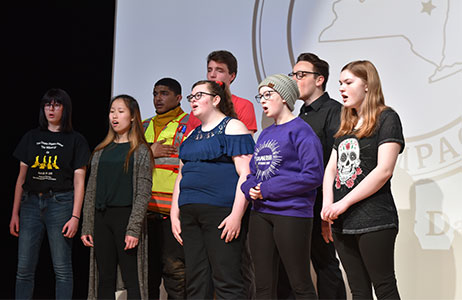 The Duanesburg Day 2019 Planning Committee and DCS thank all who supported, attended and participated in this year's event, which has raised nearly $1,300 to-date for the Reflections Memorial Foundation in Schoharie.
"We are grateful for all who helped make Duanesburg Day a great success, not only as a community event, but also as a fundraiser for the Reflections Memorial Foundation," said Duanesburg Superintendent Frank Macri. "We appreciate everyone's generosity."
A portion of the funds were raised through donations from vendor and craft fair participants, who, rather than being charged a registration fee, were instead invited to support the foundation. Funds were also raised through a variety of Duanesburg Day activities.
The Reflections Memorial Foundation is a 501(c)3 non-profit organization planning to construct a permanent memorial to those who lost their lives in the October 2018 limousine crash at Routes 30A and 30 in Schoharie.
Plans are already underway for Duanesburg Day 2020, to be held in April.