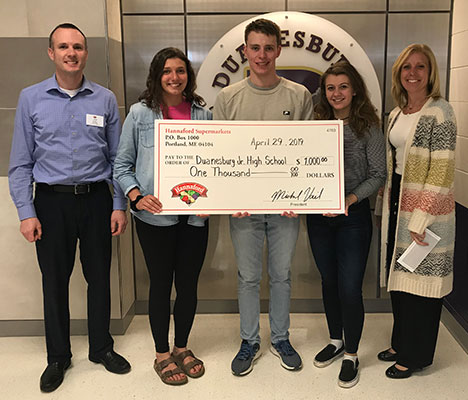 Duanesburg High School has been presented with $1,000 bonus check by the local Hannaford supermarket as part of the Hannaford Helps Schools program.
In late April, Esperance Hannaford Manager Joel Riley presented Duanesburg High School Principal Jodi Marvin and  senior class representatives Anna White, Sophia Loukides and Jacob Harris with the bonus check for being the school with the most school dollars earned.
"We would like to thank the community for participating in this program that allows us earn extra funds for our students," Principal Marvin said.
This marks the second consecutive year DCS has earned a bonus check.