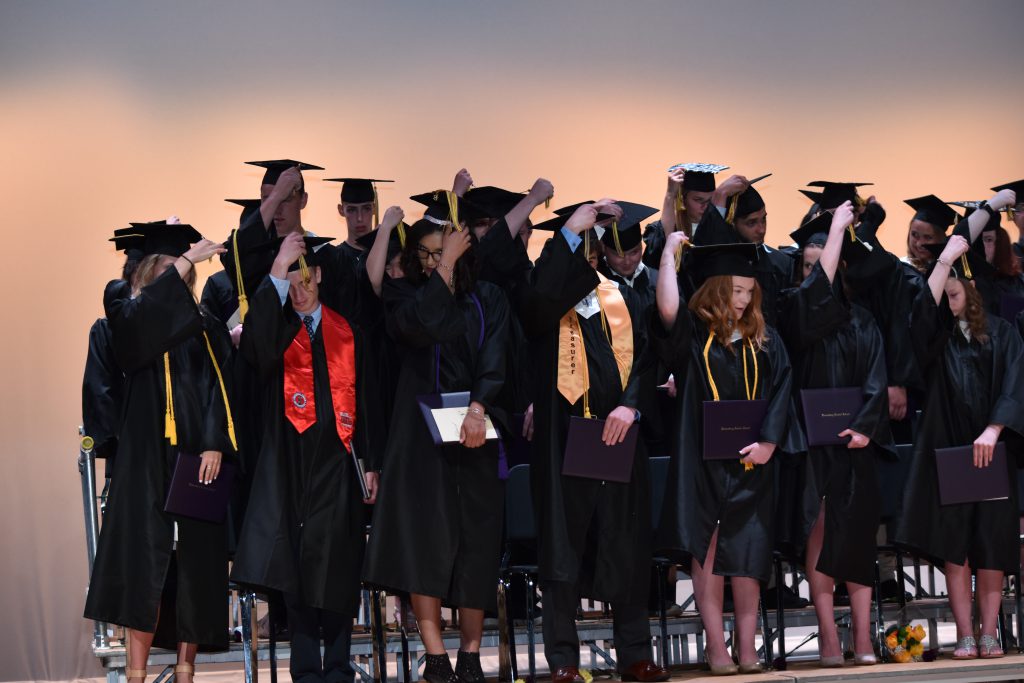 Fifty Class of 2018 graduates walked across their new auditorium stage to a bright future in front of family, friends, faculty, staff and community members the evening of June 22.
A large album of photos is posted on the district's Facebook page.
Highlights of the evening included: music by the band and select choir; welcome by Principal Jodi Marvin; Pledge of Allegiance led by Thomas Cassale; welcome by Henry Grygas; remarks by Superintendent Frank Macri; Salutatory by Boone Lynch; Valedictory by Alison Fiorini; awarding of diplomas by Superintendent Macri and Board of Education President Dirk Felton; and a presentation of thank-you gifts to class advisors Dave Schalekamp and Melissa Gregory.
About the Class of 2018: Of the 50 graduates, 28 plan to attend a 4-year college or university; 28 plan to attend a two-year college program; two will serve in the military, one is seeking employment in a particular position and two were undecided at the time they were surveyed.