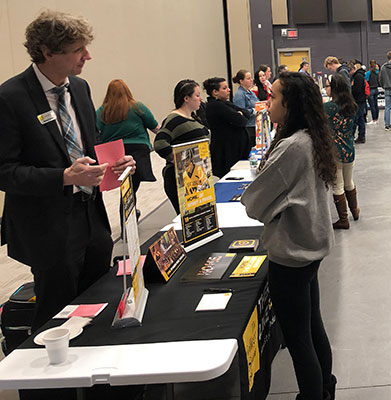 The students were happy, the colleges pleased and the 2019 College Caravan at Duanesburg High School was a success. Two dozen institutions of higher learning filled Joe Bena Hall and presented admissions and general information to inquiring 11th graders at the April 4 event.
Visiting schools included SUNY Albany, Delhi, Oneonta, Oswego and Plattsburgh; Bryant & Stratton College, Maria College, Siena College, Paul Mitchell School and The College of Saint Rose.
"One of the college representatives said Duanesburg has been wonderful to work with and is the most welcoming school he has been to," said Duanesburg school counselor Kristina Goebel.