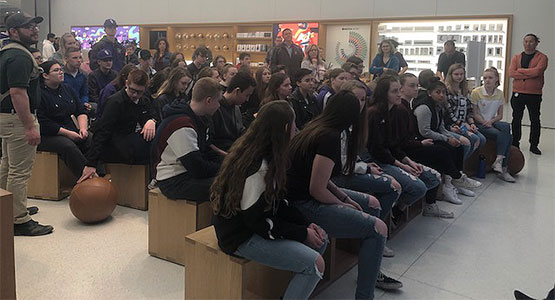 Photography, coding, art, music: Laura Hopkins' 10th grade English students explored these topics and more during a mid-April visit to the Apple Store in Crossgates Mall.
The class met at the store in preparation for reading the biography, "Steve Jobs: The Man Who Thought Different." They learned about Apple retail and then broke off into groups for sessions about photography, coding, art and music.
The class will return in May to create videos about what they learned from reading the book and their experience at the Apple Store.