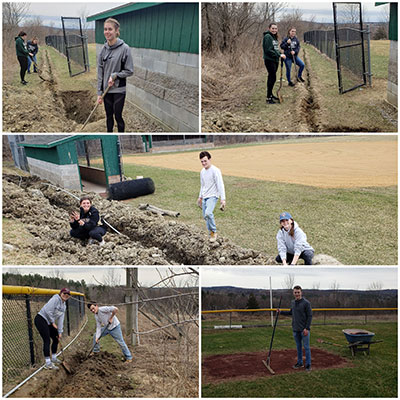 Students in Duanesburg's chapter of the National Honor Society were busy this past weekend wrapping up their personal care product and fund drives for the Things of Our Very Own organization and volunteering to work on the local Little League fields.
The students collected a number of items for Things of Our Very Own and also donated $130.
"On Sunday, April 14, NHS members volunteered to prepare the Little League fields for the upcoming season," said advisor Lisa Della Rocco. "The students worked hard!"
In addition to those efforts, the NHS will be donating $125 of funds they raised money to local veterans groups.