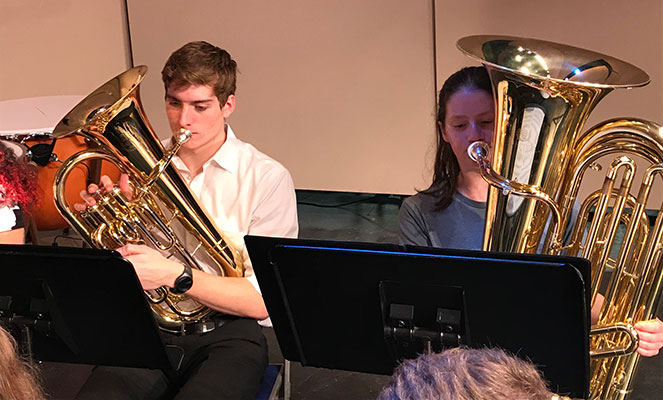 Nearly 40 DCS band students in grades 7-12 participated in the Schoharie County Music Educators Association (SCMEA) All-County Music Festival on March 23 at Cobleskill-Richmondville High School.
Other participants included students from neighboring school districts Berne-Knox-Westerlo, Cobleskill-Richmondville, Middleburgh, Sharon Springs and Schoharie.
The SCMEA Junior High Band rehearsed and performed "The Avengers" arranged by Michael Brown, "Nine Mile Saga" by William Palange, "Blue Ridge Reel" by Brian Balmages, and "Starscapes" also by Brian Balmages.
The SCMEA High School Band rehearsed and performed "First Suite in Eb" by Gustov Holst, "Americans We" by Henry Fillmore, and "Fantasy on American Sailing Songs" by Clare Grundman.
Students were selected for the SCMEA All-County Festival bands based on their work ethic, commitment to improvement, attendance at rehearsals and lessons, and their ability to play their instrument.