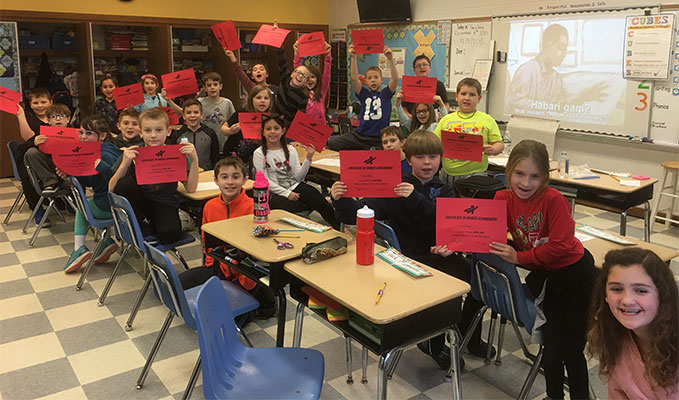 Duanesburg Elementary's  B.R.A.V.E.S. anti-bullying program has wrapped up a year of "strengthening the school's positive climate and growing superheroes who know what to do when they see unkindness happen," according to reading teacher and Positive Behavioral Interventions & Supports (PBIS) coach Polly Benjamin.
The program was facilitated by Ms. Benjamin and fellow PBIS coach Bridget Minute along with sixth grade teacher and B.R.A.V.E.S. champion Christina Stryjek.
Students leading the B.R.A.V.E.S. charge also worked with teachers Christine McKane, Spencer Falco, Jacob Armstrong, Chris Danapilis and Richard Duff and host teachers Melissa Walsh, Melinda Stecher, Melissa Durrant, Melanie O'Neill, Theresa McCabe, and Nancy Lyons.
Grounded in play research by Stuart Brown, the B.R.A.V.E.S. program was designed by Sweethearts and Heroes to give children time to play their way through different realistic bullying scenarios, with older kids leading the fun.
Read more on this website about the launch of the program and its progress this past fall.