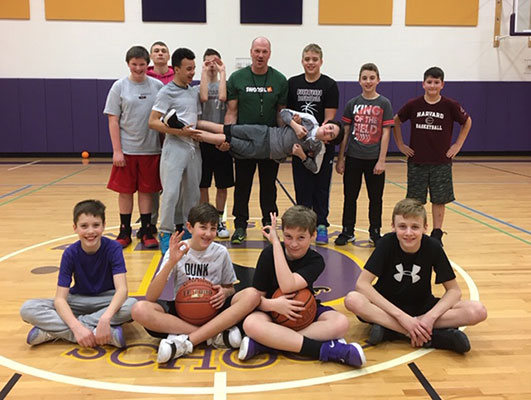 The 7th grade boys modified basketball team had a great year, both on the court and beyond competition.
Coach George Martin explains:
"We finished the season 9-2 with a 1 point double overtime loss and a 6 point loss to Bishop Gibbons' 8th grade team. An amazing group of kids.
"We weren't just hoop players, we became a family. We learned way more than just basketball. We learned compassion and tolerance, how a simple act of kindness can change a person's day, how to work hard and celebrate the results.
"We learned how we each have a role, a talent, a skill that makes each of us a valuable part to the whole, the power and impact of irony, how to practice like we play, the value of each possession, that the name on the front will always be more important than the one on the back, how to accept that failure is part of the process.
"We made those who encountered Duanesburg basketball proud to know us."