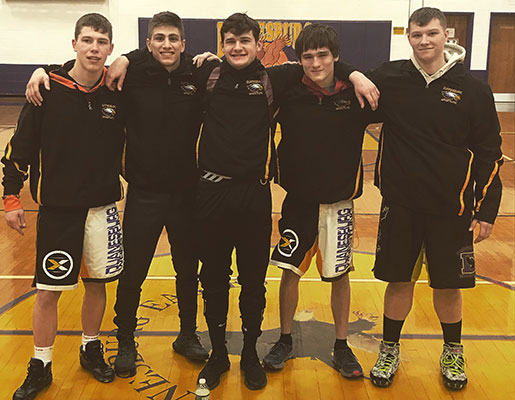 Senior wrestler Zack Lawrence set a new Duanesburg record for career pins with his 124th pin on Jan. 28, passing that of alumnus and world bronze medalist Nick Gwiazdowski. Zack now has his sights set on the NYS record for career wins (277) as the postseason approaches.
Congratulations also go out to varsity wrestling team seniors Zack Lawrence, Charlie Grygas, Joe Boni, David Nicollela and Lucas Welch, who celebrated a  Jan. 28 DCS Senior Night win against Hoosick Falls.
Good look to all at this weekend's Class D tournament at Warrensburg.