Schenectady children in need will have happier holidays thanks to the efforts of Duanesburg students and their fellow members of the Capital Region Career and Technical School's Albany chapter of SkillsUSA. 
They played the part of Santa's elves on Dec. 11, delivering a sleigh overflowing with toys to the Schenectady City Mission.
Since Thanksgiving, the students had collected a sleigh-full of toys, games, dolls and electronics, and raised $900 to purchase even more for city mission youth. After delivering the gifts, they volunteered in the mission's Christmas toy store, helping people choose toys for their children.
Students said they enjoyed helping others, and some said the event had special meaning for them.
"I know what it's like to not be able to get stuff for Christmas, so I think it's important to do what you can to help others," said Justin Collucci, a DCS student who studies criminal justice at the Career and Technical School.
SkillsUSA is a national organization for career and technical education students that promotes personal and professional growth and offers them the opportunity to compete at the local, regional, state and national levels.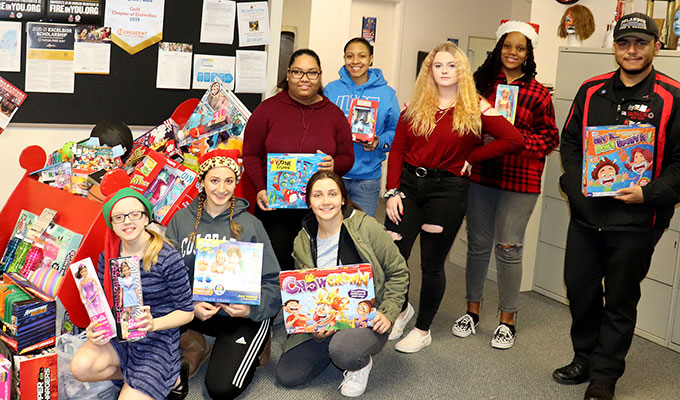 SkillsUSA elves, from left: Mackenzie Heath from Schoharie, Caroline Lukasik from Shenendehowa, Deepa Darjee from South Colonie, Sidney Sciocchetti from Mohonasen, Emily Simon from Schalmont, Malena Hampton from Shenendehowa, Melody Francis from Niskayuna and Justin Colucci from Duanesburg.