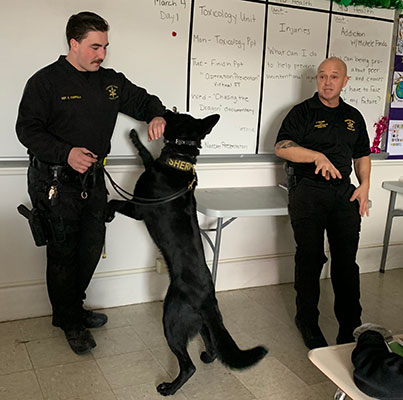 Students with four legs and two: At just over one year old, Leonidas is fairly new at his job as a bomb and patrol K-9, but he and Schenectady County Sheriffs Officers Coppola and Calder shared their knowledge with Sondra Rondeau's health class at Duanesburg Jr./Sr. High School.
"A dog never decides not to go to work or has a bad attitude on the job," Coppola explained to the class. "Leo is an excellent partner."
Leo, a German Shepherd, is Coppola's K-9 partner. Calder directs the Sheriff's Office K-9 program.